ATM INNOVATION: WHO WE ARE
ATM Innovation is a high performance company backed by one of the most experienced teams in race carburetor technology. It's true that "the apple doesn't fall far from the tree" and CEO Angela Benoit Neely has spent years following in her father's (Marvin Benoit [founder of Quick Fuel Technology™]) footsteps. She launched ATM Innovation with years of experience at QFT™ under her belt.
Angela's mission statement is boldly stated on the banner of this website. It's the "NEXT Generation In Fuel Systems" which means that ATM is innovating and re-inventing race carburetors and throttle stops as we now know them. A good example is its Double D™ throttle stops that not only restrict horsepower when applied, but actually increase horsepower when they are fully open.
Her motto is "we build parts for racers by racers". Performance,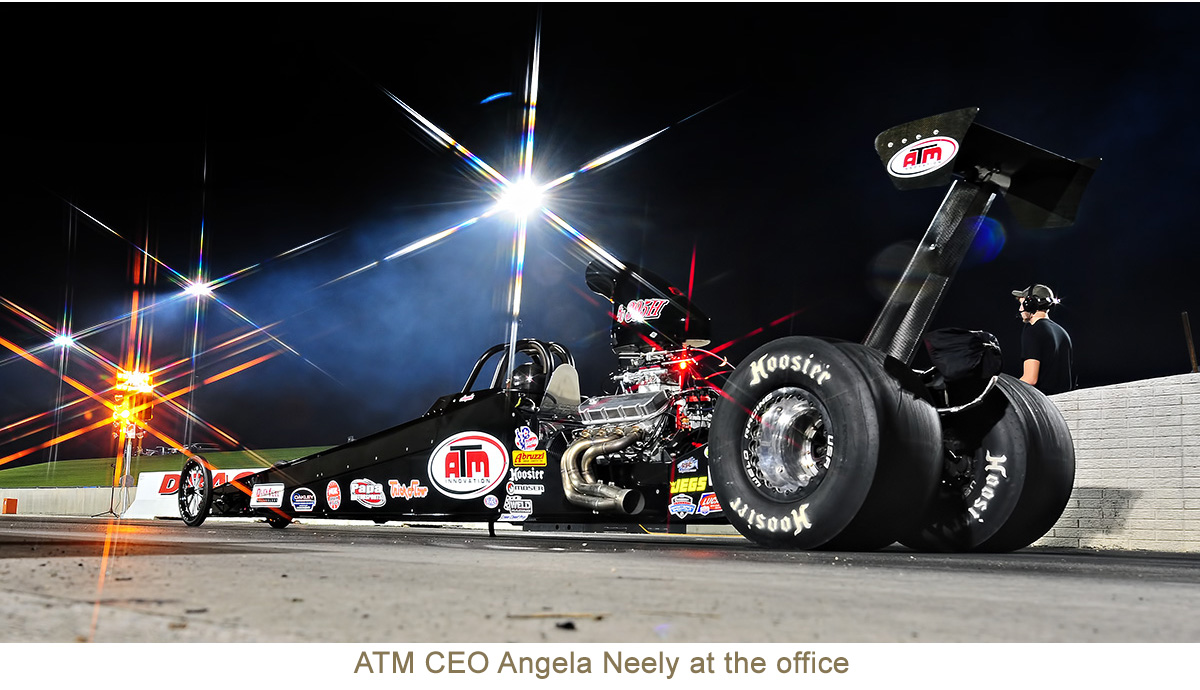 quality and customer service is the foundation for ATM Innovation and Angela and the ATM Team are already delivering on these promises with a World Championship in one of the toughest divisions in Lucas Oil Drag Racing – Super Gas.
Angela proudly reflects on ATM and what they've accomplished so far, "I will forever be indebted to my father and family for the education and opportunities they have provided. The ATM Team is truly the "Next Generation" building state-of-the-art, high performance racing fuel systems".
Angela Neely
CEO
ATM Innovation