Jeremy Mason Wins Indy Jegs All-Stars With ATM Innovation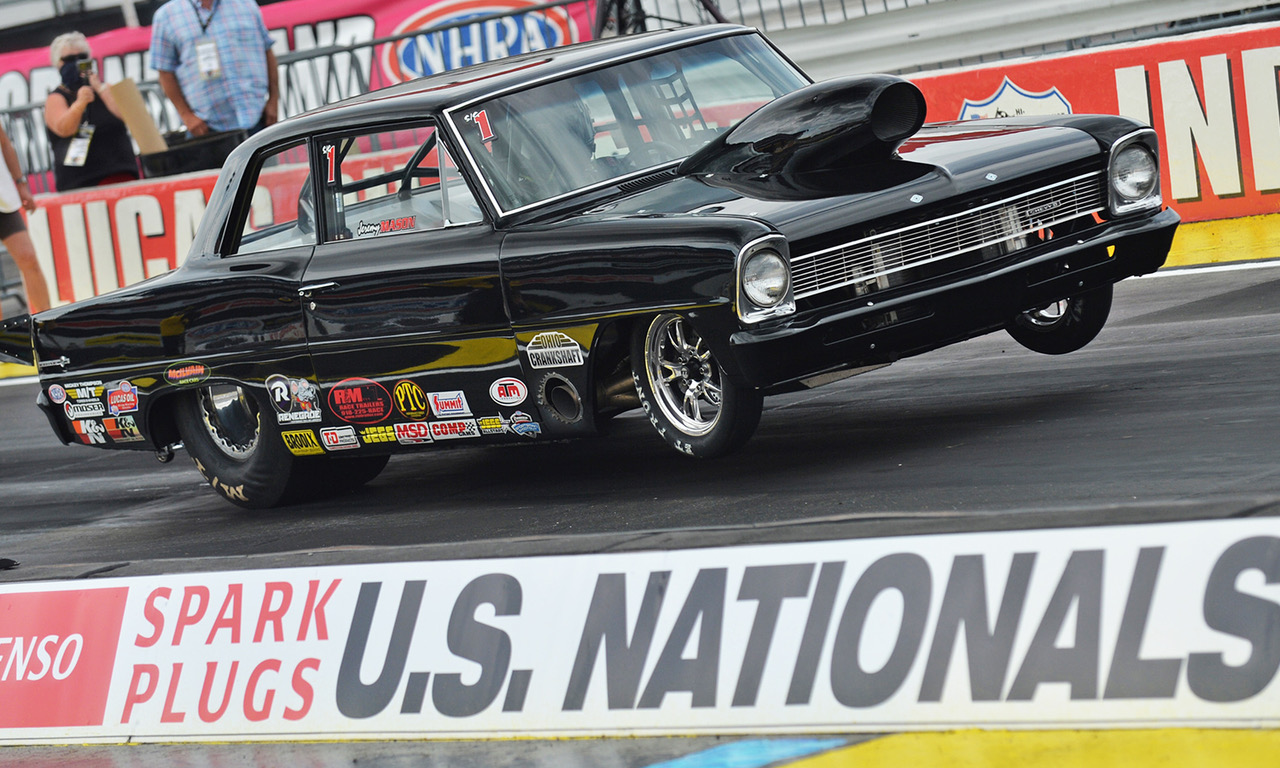 Alvaton, KY – 2019 NHRA Super Gas World Champion Jeremy Mason faced off against 7 other all-star qualifiers to take the Jegs All-Star Super Gas crown at the 2020 Denso Spark Plugs U.S. Nationals. Seeded in the ladder were NHRA National Event winners like Vernon Rowland who Jeremy defeated in the final when he red lighted against Jeremy's lightening-quick .014 second reaction time.
Jeremy's '66 Chevy II is powered by an Ohio Crankshaft 632cid BBC backed up by a PTC Powerglide. Because it is much quicker than the 9.90 Super Gas index, Jeremy uses a throttle stop to literally shut the engine down for a specified amount of time after the full-throttle starting line launch. The engine must essentially launch the car a second time in the span of this 9.90 quarter-mile run. What's amazing is that these races are regularly decided by thousanths of a second ET margins. So the ability of the engine to consistently respond and accelerate through its rpm range (TWICE) is very dependent upon the tuning – especially the carburetion. Jeremy depends on an ATM Innovation XRX 1250 Throttle Stop carburetor. Its 3-circuit design is crucial for the tough load and rpm transitions posed by throttle stop racing.
It usually takes years of index racing and dialing-in your combination to become competitive at the National Event level. Amazingly, Jeremy has been at this Super Gas game for only 3 short years, having debuted his Chevy II at the U.S. Nationals in 2018. During that short time he has become an NHRA World Champ and now, a Jegs All-Star champion. His secret to success lies with his Mcllvain Race Car chassis, Ohio Crankshaft engines, Brodix engine components, Mickey Thompson tires, Renegade Race Fuels and ATM Innovation fuel systems. Of course having the full-effort and support from his family has been essential.